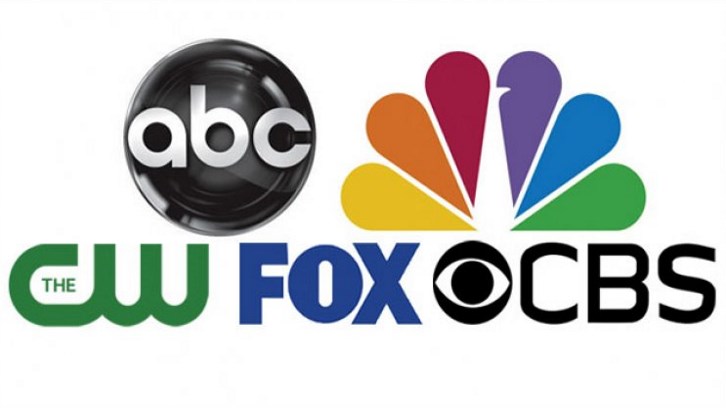 Yesterday, we started with pitches from #-B. You can click the link below if you missed it. Today is C-G's turn. Thanks again to everyone who made their pitch. I am truly sorry if your nomination is not in here. Know that I appreciate your time and pitches. Making the choice of what went into the article was difficult, especially for Deception, which had the second most number of pitches after Timeless. After all sections are posted, I will include a link to the original spreadsheet so you can read them all in their entirety.
To keep the articles short and readable, all pitches were edited for length (less than 200 words), clarity, and grammar. I have also limited nominations to 2 per show with a couple very popular shows having 3. I hope that every reader finds at least one show they are interested in trying. If you do, please comment in the section below. I know those who nominated would love to hear from you. Also, if you would like to add something to a show's nomination, please add your thoughts in the comments. Thanks again to everyone who created pitches. They have been a fun read and I have been busy adding things to my to-watch list already. Without further ado, here are the pitches for TV shows C-G.
Shameless plug - If you haven't
nominated your favorites for our Character Cup
, nominations close this weekend.
Part A
Cable Girls:
3 seasons, 24 episodes, first 16 are on Netflix
Netflix
I love a good cocktail show, and Las chicas del cable is just that kind of show. Four women become friends after they start working together at a telephone company in 1920's Madrid. If you aren't already dazzled by a show set in that glamorous, wordly era...well, that's just the foundation. Entanglements of the heart (and other parts), professional challenges, and dark secrets all wait in the wings. There is an English dubbed version of the show, but I highly recommend watching it in the original language with subtitles. It's not always a good fit, but the cast is so magical, especially its leading ladies, that you could read the story just from their facial expressions. Prepare to be captivated. Can Lidia build a new life for herself? Will Ángeles be forced to give up the job she loves? Is Carlota serious about alienating her rich and powerful parents? Does sweet Marga stand a chance of surviving the heartbreak and cutthroat nature of city life and work? Does Carlos have a non-swoonworthy setting? There's just so much to suck you into this show. I am addicted. (Ellys Cartin)
Chicago PD
:
5 seasons, 106 episodes
Hulu (season 5 only)
An offshoot of Chicago Fire that focuses on the police, the show centers on the Intelligence Unit lead by Sergeant Hank Voight, who is feared by both criminals and cops alike. Members of Voight's unit include Antonio Dawson, who serves as the calm by-the-book opposite to Voight's do what it takes approach, Jay Halstead, a hotshot ex-soldier, Erin Lindsay, a former criminal turned cop, and Alvin Olinsky, Voight's best friend. While all of them are dedicated to stopping crime, each have to deal with their own issues and baggage. (The North Remembers)
Clone Wars
:
6 seasons, 121 episodes
Netflix
An animated Star Wars series set in the years between Attack of the Clones and Revenge of the Sith, this show tells of the Clone War, which has ravaged the galaxy for years and chronicles the adventures of well-known characters in the Star Wars franchise before the days of the Empire. At the forefront are iconic characters like Anakin Skywalker and Obi Wan Kenobi, as well as a slew of original characters like Asokha Tano and Captain Rex. Filled with humor, heart, and surprisingly deep life lessons, this show has a everything a Star Wars fan could ask for. (The North Remembers)
The Closer
:
7 seasons, 109 episodes
Amazon Prime
The Closer is a fun, lighthearted crime show with heart-touching moments that went on to spin off the series Major Crimes. Brenda Leigh Johnson, a former CIA interrogation expert and ex-Atlanta cop, moves to LA to lead up a unit that deals with the city's most high profile murders, consisting of cops who are as dedicated and eccentric as Brenda is herself. Due to her uncanny ability to always get confessions from suspects, Brenda's colleagues appropriately and affectionately nickname her the Closer. If you like shows with memorable characters and heart or if you're a Major Crimes fan who wants to see how the show got started, this is for you. (The North Remembers)
Colony
:
3 seasons, currently airing - will be 36 episodes at season's end
Netflix
Three seasons in, and this show just gets more enthralling. The first season, inspired by Nazi-occupied France in World War 2, focuses on the Bowman family and friends attempting to survive a post-war occupation in Los Angeles. Oh, the foreign power that won the war was alien, although it's ultimately humans who keep other humans in check. The Bowman parents disagree on the best way to stay safe but ultimately come to agree that they must escape the city. With close calls and danger around every corner (especially creepy nannies), there's never a dull moment. Tension simmers until it explodes. The alien hosts' agenda is eventually revealed but only to make it clear that defeating them is not the instant solution that will protect Earth. Watch for great work by Josh Holloway and Sarah Wayne Callies as the Bowman parents, Alan Jacobson as Will Bowman's conflicted rat of a boss, and Tory Kittles as Katie Bowman's former special ops friend Broussard, who faces the consequences of inspiring a resistance. (Ellys Cartin)
In the near future, Los Angeles has been taken over by alien invaders who have the city in occupation. Will Bowman, a former FBI Agent, and his wife Katie make different choices for the sake of their family. Will chooses to collaborate with the invaders and their subordinates to find his son who has been missing since the invasion, while Katie secretly plots with the Resistance, who seek nothing but to destroy the invaders at all costs. (The North Remembers)
It's intense, timely, and well-acted with the right dose of sci-fi and mystery. (Ada)
Comrade Detective
:
1 season, 6 episodes
Amazon
In the midst of the 1980's Cold War hysteria, the Romanian government created the hit television show Comrade Detective to promote communist ideals and inspire a deep sense of nationalism in its residents. Focusing on the adventures of detectives Gregor Anghel and Iosef Baciu, they uncover a plot by the government's greatest enemy - the West! It's a show so famous that Stanley Kubrick watched it multiple times...except, not really. It's a show within a show concept created by indie movie kings A24 and Amazon, and is an excellent comedy/parody/drama that is criminally overlooked and underrated by pretty much everyone. Its all-star dubbed voice cast includes Channing Tatum, Joseph-Gordon Levitt, and Nick Offerman among others. It would be a crime to miss this wonderfully meta show that is one of 2017's best limited series. (Milo)
Counterpart
:
1 season, 10 episodes
Starz
Counterpart is an intriguing mix of spy thriller and sci-fi show. It slowly explores the duel world of its Berlin setting and the audience learns as the main character, Howard, does. J.K. Simmons does what many actors have done before – he plays an alternative version of himself and does so with such conviction that much like watching Tatiana Maslany in Orphan Black or Anna Torv in Fringe, you constantly wonder if they have cloned him for real. The series may start slow, which can be off-putting to some, but it is really worth sticking with as the tangled web of intrigue and conspiracy untangle and other characters and actors get to shine like Simmons does – especially the always radiant Olivia Williams as Howard's wife in one world and ex in the other. Also Homeland's Nazanin Boniadi and the previously unknown Sara Serraiocco are phenomenal. Counterpart rewards the viewer's patience with a fantastic finale which sets up the already commissioned S2 perfectly. (Lou)
Crazy Ex-Girlfriend
:
3 seasons, 44 episodes
Netflix, CW app
Rachel Bloom stars as Rebecca Bunch, and she is the Crazy Ex-Girlfriend. (Wait, that's a sexist term -- but the show knows it is too.) The show values representation, diversity, and respectfully covers a myriad of issues, such as mental health. It doesn't romanticize or shy away from showing what really goes on in someone like Rebecca's head. She seeks a proper diagnosis, therapy, and is constantly called out for her not-so-great decisions, but the show never vilifies her as sometimes it is simply out of her control. Crazy Ex-Girlfriend is a musical, so if you can appreciate the quirky songs for what they are, some of them are truly iconic already. Most notably is "Gettin' Bi" - a "Hip to be Square" tribute where Darryl Whitefeather, Rebecca's boss, decides to come out to the office as bisexual. There are so many other fantastic pieces too. The other cast of characters are all layered and spectacular in their own rights. The songs are memorable. The dialogue is genius-level at times. The way it blends drama and comedy together is enjoyable. It's a fun ride every single week and is most definitely worth giving it a try, even beyond just the pilot. (LauraLoo77)
Criminal Minds
:
13 seasons, 299 episodes
Netflix, CW App
If you're a fan of thriller type crime shows, you'll like this. The show centres around the FBI's Behavioral Analysis Unit (BAU), who traverse the country dealing with serial-based crimes. The team is comprised of veteran agents Jason Gideon (Mandy Patinkin) and Aaron 'Hotch' Hotchner, who lead the team in tracking and capturing the most depraved criminals known. The rest of the team consists of Derek Morgan, the team's muscle, Dr. Spencer Reid, the eccentric brainiac, and perky tech analist Penelope Garcia. (The North Remembers)
It has the best, well-plotted storylines, great actors and actresses, and the greatest team dynamic ever! (ieratherev)
While I watch a lot of crime procedurals, I never really watched Criminal Minds until the reruns started showing in almost constant repeat. At first, the show was hard to take in much the same way that Law & Order:SVU is for me. Criminal Minds is far more intense and sometimes more graphic than your typical network crime procedural. However, many of the characters appealed to me immediately and it is through their interaction that I stopped focusing on the crimes and got to know the BAU family. While the cast has changed over the years, each new person has added something special. The addition of Emily Prentiss in the third season was especially a boon to the show. Once I got hooked last summer, I watched all 12 seasons in a few weeks. I know the sheer number of episodes makes this harder to binge watch, but binge a season of two at a time. It's worth it. Biggest selling point for me - not one of the characters hook up with each other, unlike most crime procedurals these days. (Dahne)
The Crown
:
3 seasons, 20 episodes
Netflix
A biographical story about Queen Elizabeth II, did that sound interesting to me? It absolutely did not. I feared it would be the one thing that a TV show should not be...boring. I did not watch it until I saw how much hardware the show was receiving, and I am so glad I gave it a chance, because it is now one of my absolute favorites. There is a lot that could have gone wrong with this, from the casting to the sets, but to my surprise, nothing went wrong at all. Claire Foy is a delight as Queen Elizabeth II. She gives one of the most astonishing performances I have seen, in a role that doesn't rely on heavy speeches but on subtlety. The cinematography is incredible, the sets justify the 100M+ budget, the music is beautiful, the acting is brilliant and the writing is so tight and structured that every episode feels like a movie. Atmospheric, at times heartbreaking, and always breathtaking, this is a must-watch in my opinion. Don't let anyone tell you it's too slow or too boring to watch, because while it may be slow at times, it's always for a good reason. (Missions)
Dark Angel
:
2 seasons, 42 episodes
Dark Angel is a sci-fi show that aired for two seasons on Fox in 2000 that starred Jessica Alba as Max a genetically engineered super soldier that escaped the government facility that held her captive. Now in post-apocalyptic Seattle Max works with journalist Logan (Michael Weatherly) to avoid recapture from the government while keeping her identity secret and finding other escapees like her. (The North Remembers)
While mostly remembered as the show that Jessica Alba was in (or Jensen Ackles for Supernatural fans), this has a great sci-fi premise. It concerns Max, on the run from the government who made her, as she copes with everyday life while righting the wrongs of the world on the side. She's a reluctant superhero and leader, who takes on those who held her in captivity and helps others like her escape. Season 1 is the stronger of the two, but season 2 adds Alec (Jensen Ackles), who fans either loved or hated, and the best human / human-dog hybrid bromance ever showcased on TV. Bonus - this show stars a very young Michael Weatherly of NCIS and Bull fame. (Dahne)
Dark Blue
:
2 seasons, 20 episodes
A two season show that aired on TNT in 2009, the series stars Dylan McDermott as Carter Shaw, the head of a secretive LAPD division that primarily uses deep-cover tactics to catch criminals. Carter's team comprises of Ty Curtis, a recently married officer trying to keep his work and home-life separate, Dean Bendis, who shoots first and ask questions later and who's so convincing when undercover his own colleagues wonder if he really is dirty, and new officer Jamie Allen, a recent police graduate who isn't what she seems. (The North Remembers)
Deception
:
1 season, 13 episodes
It's now summer, which is the perfect time for binge watching TV shows that you may not have had the chance to watch. One show that is perfect for summer is ABC's Deception. Deception is a show about a famous magician named Cameron Black, who needs the FBI's help in solving his own mystery but also helps them solve their cases using his skill of deception. This show has it all. It has mystery, adventure, humor, drama, suspense, and, of course, magic! The acting is amazing, and every episode just gets better and better as the mystery unfolds. If you love magic tricks, puzzles, and crime solving, then this show is definitely for you! So give it a shot and binge watch Deception! (Brooke Smith)
Deception is one of the best shows ever. The characters are so well defined and likable; the chemistry between them is amazing. The plots pull you in and make you sit on the edge of your seat in suspense. The writing is genius with intriguing concepts. Each episode is so amazingly good you want to watch the next one immediately! There's simply no other show like it on TV. (Alexander MacQueen)
After you watch Deception, you will realize how much you've needed a light-hearted, fun, crime drama in your life. You'll feel a strong connection to the characters and their lives, and after weeks of loving the characters like family, you'll feel like a part of their story. You'll love the crimes, mystery, intrigue, and magic this show has to offer. You'll root for the characters and want more screen time with them. It's an enjoyable and fun show to get invested in. It'll have you wanting to learn magic tricks. After all, it is a crime drama, featuring magic and deceptions that'll have you going, "Whaaaaatt! That is so awesome! How!!?" (Sarrah Betz)
Dietland
:
1 season, currently airing - will be 10 episodes
Amazon Prime
This show seems to be the perfect response to the #MeToo movement and the Time's Up era, but it was actually greenlit before the whole thing happened. It is a feminist show based on the book "Dietland" by Sarai Walker. Marti Noxon developed it and we all know that she is a genius. Joy Nash, who plays Plum, the main character, is a force of nature and a revelation. She is Amazing! Julianna Margulies plays the red-headed Kitty. That's all I'm going to say. Noxon describes the show as "Fight Club meets The Devil Wears Prada" but I also want to add "Mr. Robot" in the mix. It reminds me so much of that reality. Watch it. It's a great show. (Giulia)
The End of the F*** World:
1 season, 8 episodes
Netflix
Both funny and tragic heartwarming and violent, The End of the F***ing World is more than one might think. It's a show worth binge-watching in one sitting with a superb performance from Alex Lawther. It's not to be missed. (Chris)
The End of the F** World was one of the best binges on Netflix I've ever had. Alex Lawther and Jessica Barden shine as these teens modeled by circumstances. Both are endearing, funny, clever, and capable of carrying the show. There is this genuine quality about them, that's both a testament to the script and the actors. Few teens in television feel real. Most are older writers' perceptions of young people but these don't feel like that. Sure they can be unconventional, but beyond those facades lies something true, something worth your time. The show is hilariously funny yet incredibly poignant. There were several moments where I was shocked by what happened (in the best way); I had no idea what was coming. It's truly rare to see something so fresh and original and this comedy is it. It's only 8 episodes and goes by so quickly that even at the end, I desperately wanted more. Every episode had meaning and drove the story forward. It's written with love and wit and creativity other shows wish they had. By the end, these characters will have your heart. (Nirat)
Episodes:
5 seasons, 41 episodes
Netflix, Hulu
In the current era of peak TV, there is no better time for the obsessive TV fan to indulge in a satire about the sheer absurdity of making a TV show, and for that I highly recommend Episodes. In this show, two talented and very British comedy writers are lured to Hollywood by a network president with the promise that their acclaimed BBC comedy will get a US remake...and then everything goes awry. The network decides that the premise of the show isn't a good fit for US audiences and it has to change. They also want it to star Matt LeBlanc (playing a heightened version of himself) and a starlet who has a mysterious career spanning decades yet looks not a day older than 28, much to Sean and Beverly's dismay. A perky network executive, who's genuinely on their side, isn't much help since her messy personal life always gets in the way. This fantastic comedy by some of the people behind "Friends" is filled with all the drama you expect from Hollywood: backstabbing, affairs, heartbreak, and divas all around. However there's also loads of laughs and quite a bit of heart too. (Folie-lex)
For the People:
1 season, 10 episodes
Hulu
Great writing meets strong actors and relevant cases. Like every Shondaland show, For The People isn`t afraid of tackling the Big No No Topic. It's a story of growing up while your every move is watched and even the slightest mistake can cost someone their life. The intersection between the cases and the young lawyers keeps you on the edge of your seat, and as time passes you never know who you`ll root for, the defenders or prosecutors. The powerful (and beautiful) cast lead by Brit Roberston and, even more importantly, Susannah Flood, have created flawed and relatable characters. If you enjoy character driven dramas, with a good balance between serialized and procedural, For The People is the right type of show for you. (Marko)
Game of Thrones:
7 seasons, 67 episodes
HBO GO, Sky on Demand
The cultural fantasy phenomenon that has captivated fans for almost a decade, Game of Thrones comes to an end with the final season in 2019. Set in the seven kingdoms of Westeros, the land is ruled by the King of the Iron Throne. When the king dies, the noble families battle one another for power and control. Some will seek to claim the throne for themselves, while others strive for independence from it. Some will wage full out war, while others use deceit and treachery. With amazing effects, well-shot battles, well-written characters, and surprising twists in every season, this Emmy award winning show is a must watch before the final chapter. (The North Remembers)
Who else is annoyed by the constant praise and hype for this show? That was me in 2014 before I started watching it. The show was literally everywhere. You could barely escape it. But let me tell you something – the hype is absolutely justified. George RR Martin created a fantastical world that is full of mythology, intrigue, and things you have never seen before. You will be sucked into the world of Westeros by the haunting opening scene. This show is atmospheric, epic, incredibly acted, and has the best visual effects on television. The characters are compelling, complex, and very complicated, and you cannot help but root for so many of them. It's all about seeing them grow and rise to power or lose power, and when they do, it's awesome. Game of Thrones has redefined the television landscape with its extreme boldness and risk-taking that makes it one of best shows on television. Yes, it is heavy on sexual content and violence, but it never feels gratuitous. Don't quit if the first season feels too slow or overwhelming with its many characters, because it's all just set-up for the epic journey to come. (Missions)
Glee:
6 seasons, 121 episodes
Netflix, Hulu, Amazon Prime
There's always one show you can rely on when reality just sucks. For me, that's Glee. On paper, Glee shouldn't work. It's a network TV musical teen dramedy, but it worked incredibly well. Over the course of the series, its creator Ryan Murphy turned stereotypical characters into unique, complex and incredibly relatable characters, who quickly felt like family. Glee managed to be incredibly funny, emotional, and uplifting just when I needed it to be. It not only taught me what being gay actually is, but it also showed me that it's okay to dream and that you have to fight for your dreams if you want to fulfill them. The ensemble is magnificent; every actor brings something fresh to the table. The musical performances are breathtaking and always relevant with a perfect balance between original songs and songs from real artists. When the show was over, I felt like I lost a part of my family and a pivotal part of my life. I am grateful I can always go back and relive this wonderful, life-defining journey from beginning to end. When you feel like a loser like these characters do very often, then watch Glee! (Missions)
Grimm:
6 seasons, 123 episodes
Amazon Prime
From the creators of Buffy and Angel, Grimm focuses on Nick Burkhart, an average Portland detective who discovers he's actually a Grimm. Descended from a long line of ancient warriors, Nick is now responsible for keeping the world safe from mythical creatures of legend. With new abilities that begin to emerge, Nick uses his powers to keep Portland safe from the evil that lurks around every corner all discovering what it means to be a Grimm. (The North Remembers)
The first 3 seasons of Grimm are everything you could want in a twisted fairytale monster of the week show. The show brought mythical creatures, both known and lesser known, to life and often included interesting background about them. The overarching mytharc combined with the procedural process made it the fantasy version of an early Fringe. What really makes the series though are the awesome secondary characters, especially Monroe. Monroe is a blutbad (think ultra nice version of the Big, Bad Wolf) and initially a murder suspect. He ends up becoming one of Nick's best friends and his staunchest supporter, despite the fact that blurbads and Grimms are traditionally enemies. The bromance is strong in this show. Fun fact - this is one of the few shows where I supported a ship. As a strong anti-shipper, even I wanted more Monroe and Rosalee, surely one of the most adorable couples ever written. And I mean that in the most positive, least sarcastic way possible. (Dahne)